One-Stop Shop for all Technology and Expense Management Needs
Telecom Consulting Group, LLC. (TCG) is an Orlando based company specializing in Telecommunication Expense Management services. We have experience in both domestic and international markets optimizing services for local, long distance, wireless, data and equipment needs. We also handle project management of existing and new equipment and infrastructure; everything from the blue print phase to completion. Our goal is to streamline and optimize both the operations and finances for your telecommunications services.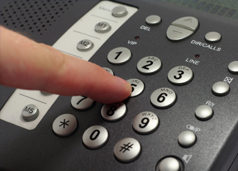 Our mission is to strategize, optimize and implement technologies to improve efficiencies and return on investment in all communication venues.
Why Telecom Consulting?

We are experts in telecom cost reduction and we provide our clients with excellent service, delivery and support. Our results speak for themselves!

Experience

TCG has been consulting in both the telecommunications and hospitality industries for over 20 years. Our expertise includes RFP negotiation, procurement and project management.